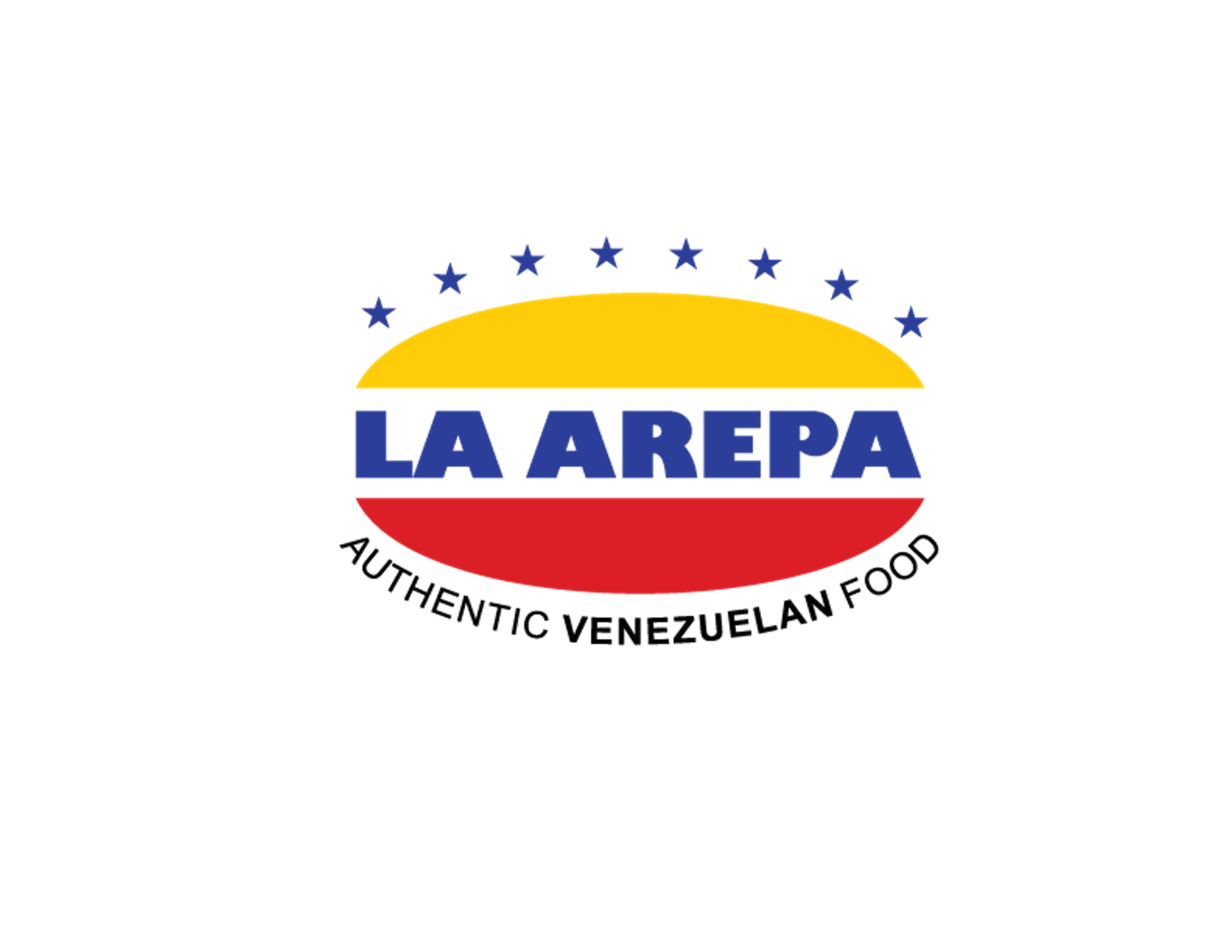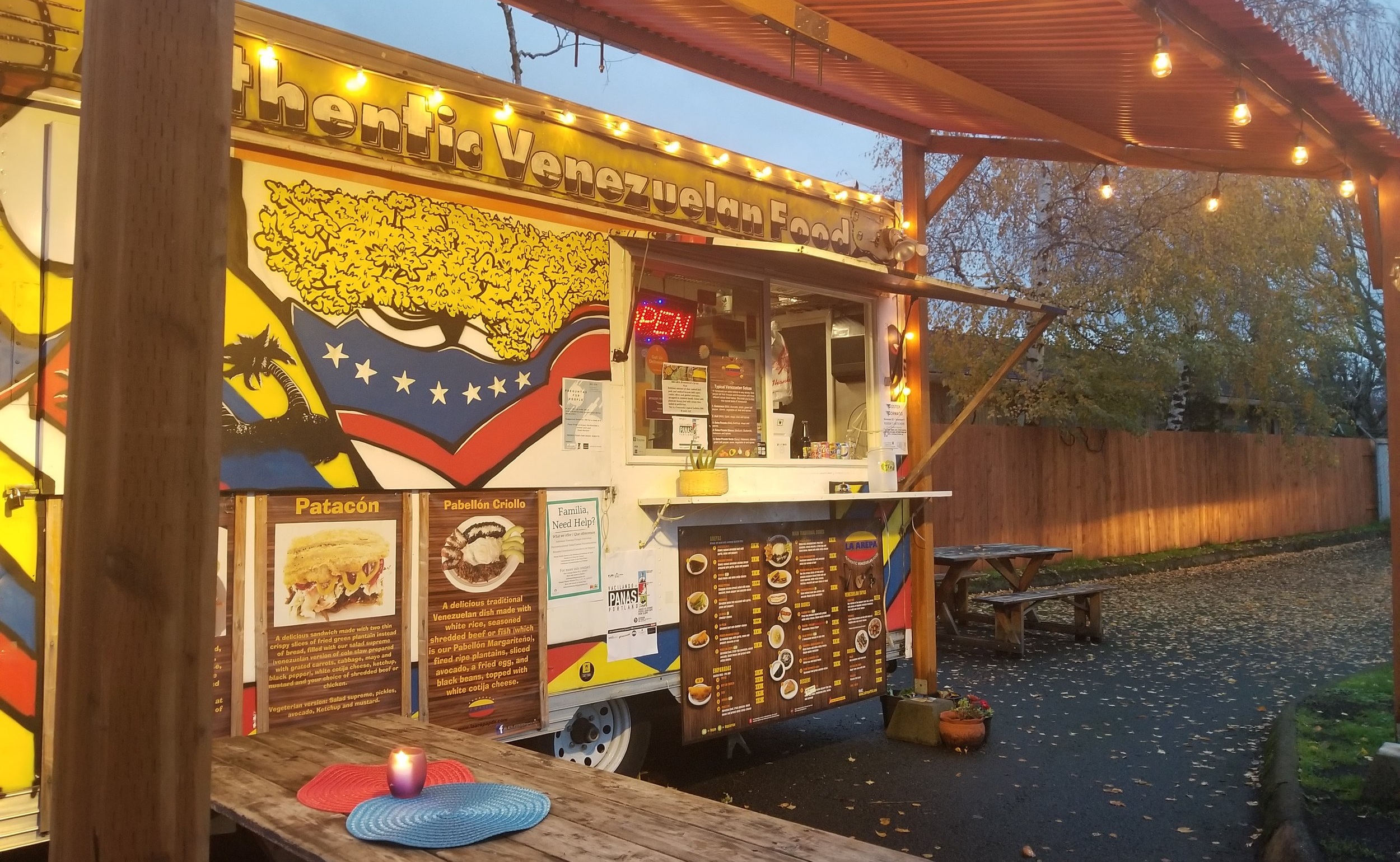 "Queremos representar lo mejor de nuestras raíces a través de la autenticidad y calidad de nuestros productos. Somos una esquina de Venezuela en Portland. Ofrecemos sazón, cultura y tradición. "
LA Arepa
Ofrece sabores auténticos de Venezuela, gluten free con excelente sazón. La mayoría de sus platos pueden adaptarse para Veganos y vegetarianos. Quien come en la Arepa come en Venezuela, no hay fusiones con ninguna otra cocina, cierra los ojos mientras disfrutas de sus platos y te llevaran a Venezuela.
Conoce a los Dueños
Antonio Gutiérrez de Caracas, y Elsy Rodríguez de Barquisimeto, abrieron La Arepa en el 2008 después de percatarse que en la ciudad de Portland no había representación de auténtica cocina Venezolana; y si a eso le agregamos que Portland es pionera en el mundo de los food truck gastronómicos, los fundadores de La Arepa no se lo pensaron dos veces en aplicar uno de los mejores hobbies de esta familia, la cocina y hacerlo un negocio de comida. Ahora junto a sus hijos y nueros trabajan duro para hacer de la Arepa historia en la ciudad de Portland.
La Arepa
La Arepa offers authentic, gluten free and tasty venezuelan food. Most of their dishes can be adapted to vegan and vegetarian palates. The one who eats here, eats in Venezuela; there's no fusion with any other cuisine. If you close your eyes while you are eating their food, you'll be in Venezuela.
Meet The Owner
Antonio Gutierrez from Caracas, and Elsy Rodriguez from Barquisimeto, opened La Arepa in 2008, after realizing that Portland did not have any representation of authentic Venezuelan food, and if you add the fact that PDX is the pioneer of the gastronomic food truck pods, the founders of La Arepa did not think twice about applying one of the family hobbies: cooking, and open a food business.
País de Origen:
Barquisimeto - Venezuela
Caracas - Venezuela

Significado de Nombre:
La Arepa venezolana es hecha con harina de maíz precocida, puede ser asada o frita y rellena con queso, carne, vegetales, para nombrar algunas de entre la gran variedad de relleno que puede llevar una arepa. Son gluten free y es el pan de cada día del venezolano. Las arepas se comen a cualquier hora del día o de la noche.
Especialidad de la Casa:
Cada parte del menú es especial, pero nuestro plato insignia se llama Pabellón Criollo y es el plato típico de Venezuela. El pabellón lleva arroz, caraotas (frijoles negros), carne desmechada, platanos, aguacate y queso cotija. También tenemos la arepa de pabellón y la famosa Reina Pepiada, la arepa más popular de Caracas, Venezuela. Nuestros patacones son para morirse ya que tienen una explosión de sabor en cada mordida.

Country of Origin:
Barquisimeto - Venezuela
Caracas - Venezuela

Significance of Name:
The Venezuelan AREPA (a-ray-pa) is a flat round bread-like patty, made of cornmeal which is grilled then filled with cheese, meats, fish, and/or veggies. they are naturally gluten-free (wheat free) and take the place of bread in most Venezuelan homes.
Arepas are eaten at any meal for snacks, and at anytime of the day or night!

Favorite Dish:
Every item of our menu is special, but our signature dish is the Pabellon Criollo, this is the main typical dish of Venezuela. Our pabellon has rice, black beans, shredded beef, plantain, avocado and white cotija cheese. We also have Pabellón Arepa and the infamous Reina Pepiada, this is the most popular arepa in Caracas, Venezuela. Our patacones are to die for because along with every bite, an explosion of flavor happens.