barrio
Cultural beverages to compliment your cultural foods and services!? Si, Señores! This small "Old World style Cantina" is located on the Northwest corner of the building, serving up wine in bottles and draft from regions of Latin America and cold, crisp beers to accommodate everything from the spiciest of dishes to the more delicate flavors. For your convenience, BARRIO leads both directly into the market hall, where you can eat food and drink, and to their patio, providing indoor and outdoor eating and drinking options at the Mercado. It is even outfitted with a covered, heated patio for the less tropical portland months.
meet the owners
Tim Martens and Chris Shimamoto, the owners, partnered with the Portland Mercado to open BARRIO a social enterprise beer and wine bar. Their other venture, the wine nomad, is a mobile wine bar that provides wine and beer on tap at events throughout the region. Their expansion into a full-time space at BARRIO compliments their knowledge and expertise in the beverage and events industry, and our desire to build a sustainable project. For every purchase you make at BARROP, a % of profits will go back into Portland Mercado arts and cultural programming and supporting small business development.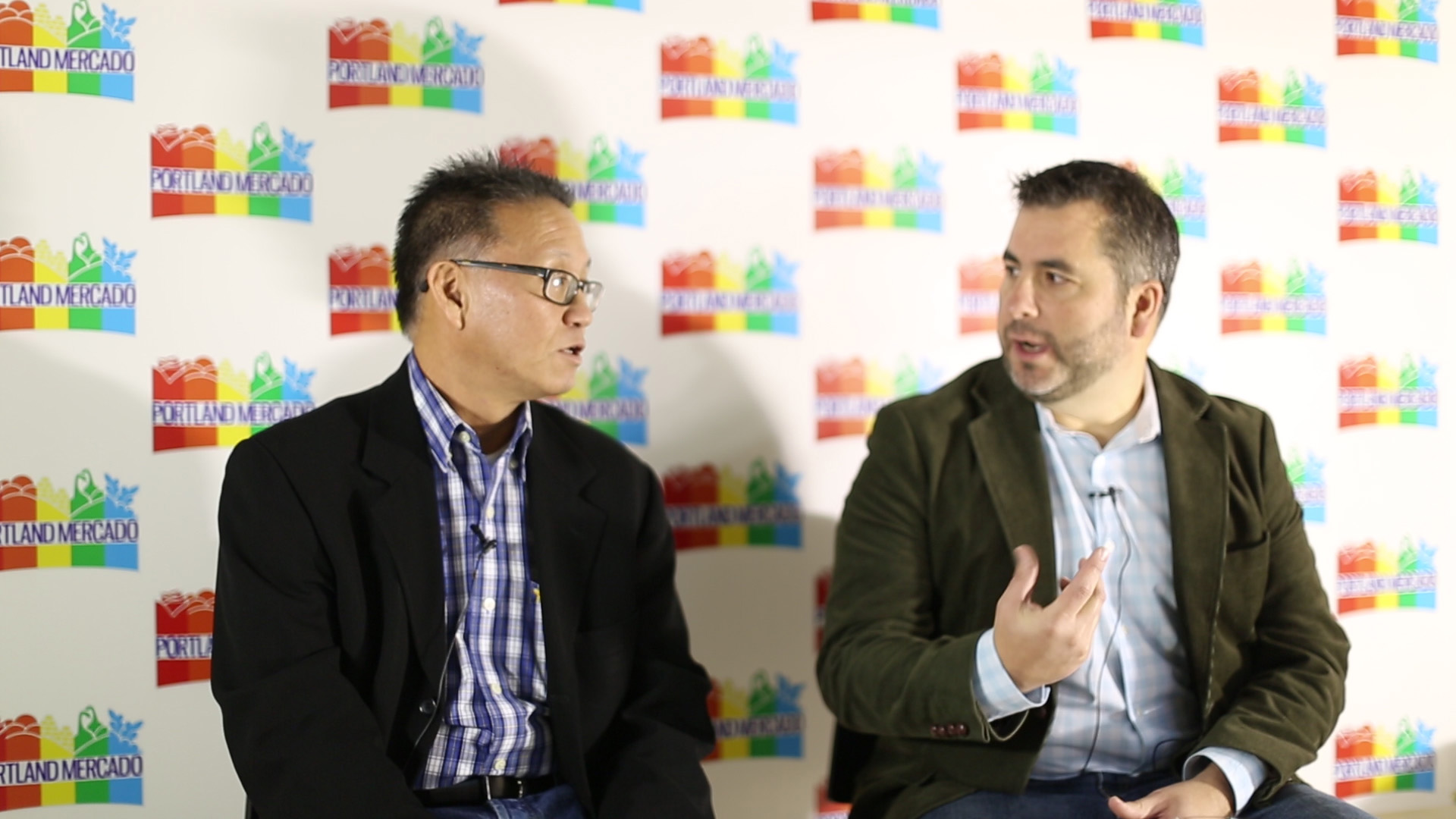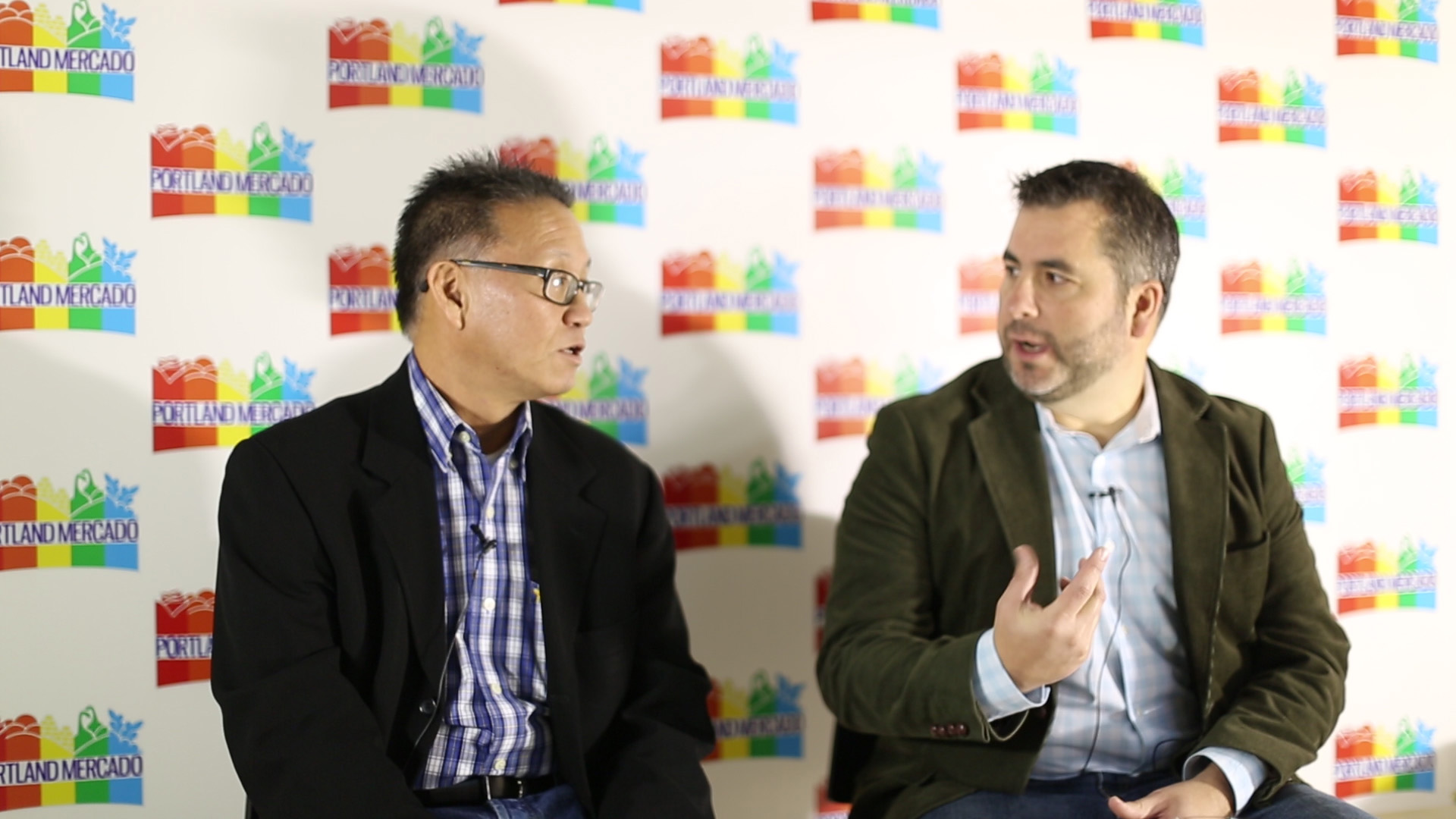 about tim and chris
place of origin
→

portland, oregon & california
in portland for
→

48 years - tim; 30 years - chris
favorite regions of cultural beverages
→

tim: spanish wine regions; chris: argentinian wine regions
likes about Portland
→

the creativity, proximity to beach/mountains, food, the neighborhoods
interests
→

family, reading, sports
goal for business
→

to be an integral part of the portland mercado as a social enterprise which brings people together and gives them a reason to stay and come back
sobre tim y chris
ORIGINARIO DE→
tim es de OREGON y chris es de CALIFORNIA, ESTADOS UNIDOS
TIEMPO EN PORTLAND →
TIM: 48 AÑOS ; CHRIS: 30 AÑOS.
REGIONES FAVORITOS PARA BEBER→
TIM: REGIONES VITIVINÍCOLAS ESPAÑOLAS; CHRIS: REGIONES VITIVINÍCOLAS ARGENTINAS
QUE LE GUSTA DE PORTLAND →
LA CREATIVIDAD, SU PROXIMIDAD A LA PLAYA Y MONTAÑAS, SU COMIDA, LOS BARRIOS
PASATIEMPOS →
PASAR TIEMPO CON LA FAMILIA, LA LECTURA, LOS DEPORTES
META PARA SU NEGOCIO→
SER PARTE DEL EqUIPO DEL PORTLAND MERCADO QUE ATRAIGA A LAS PERSONAS Y LAS HAGA VOLVER.
contact barrio
As always, keep up to date with Barrio and all other Portland Mercado businesses: