adelas
From birria to huaraches and going beyond crafting delicious and beautiful dishes, Adelas' traditional Mexican fare will transport you straight to the mercados of mexico. Adelas is opening their very first business at the Mercado, partially to share the wonderful news that each region of mexico has a variation of the comfort soup, pozole! Pozole verde, rojo, and blanco will all be made fresh daily by Adelas. There are some good pozoles in Portland, nuestros amigos, but these varieties are worth every scoop. At Adelas, you will find comfort, familiarity, and food made with mucho amor.
.
meet the owner
Adelas is owned by mujer brava, Dora Reyna. Dora has always had dreams of being a business owner and she draws from her experience in administration and love for cooking to bring Adelas food cart to the Portland Mercado. Dora has been working with Micro Mercantes business development department to make this dream come to fruition. Dora is motivated by her family and children, who have grown together with her, to build a life from scratch since they moved to the United States in 2002. For Adelas, the Mercado is a conduit to do what she loves, while introducing her children and younger generations to the diverse roots of Mexican culture.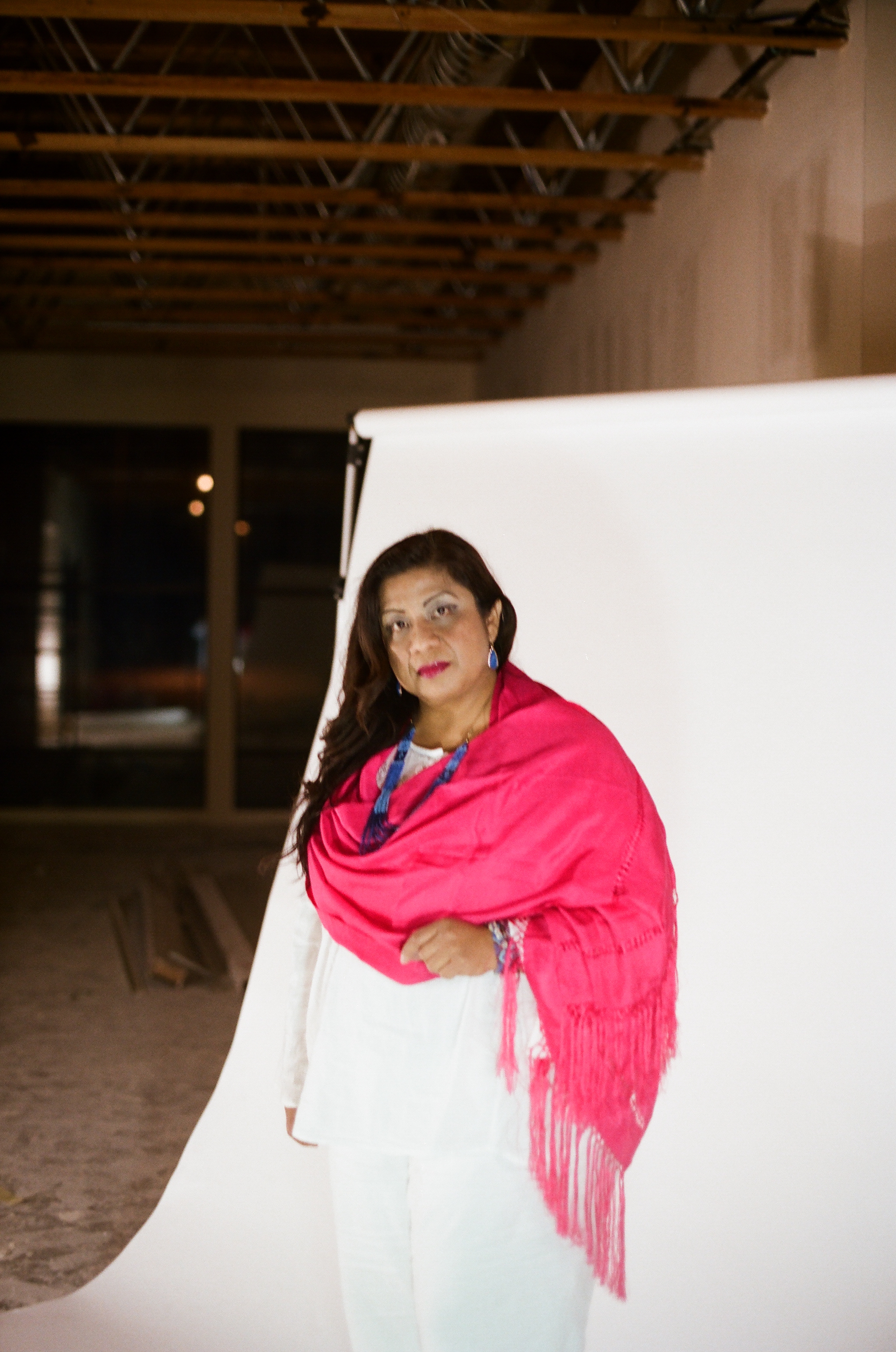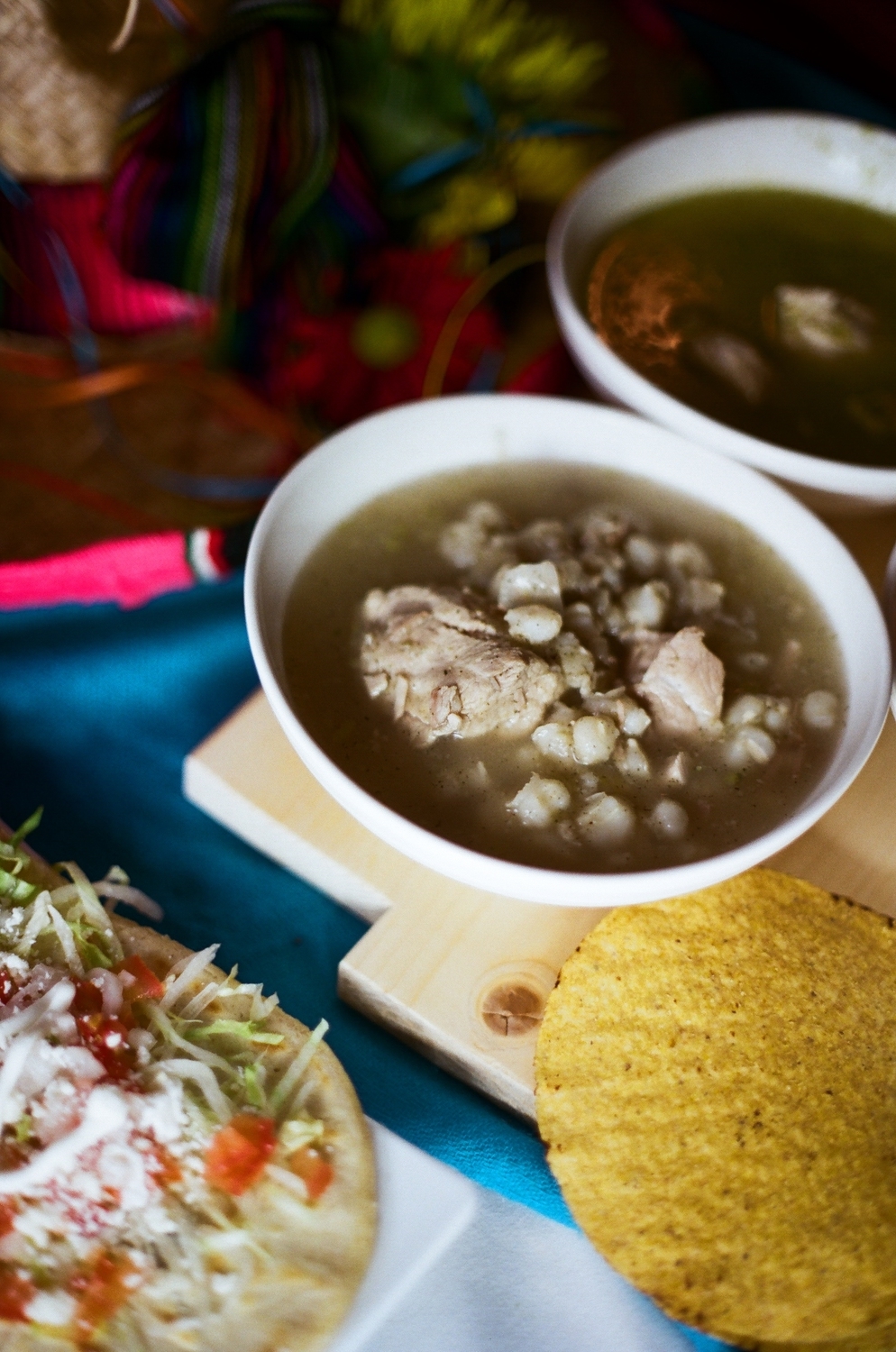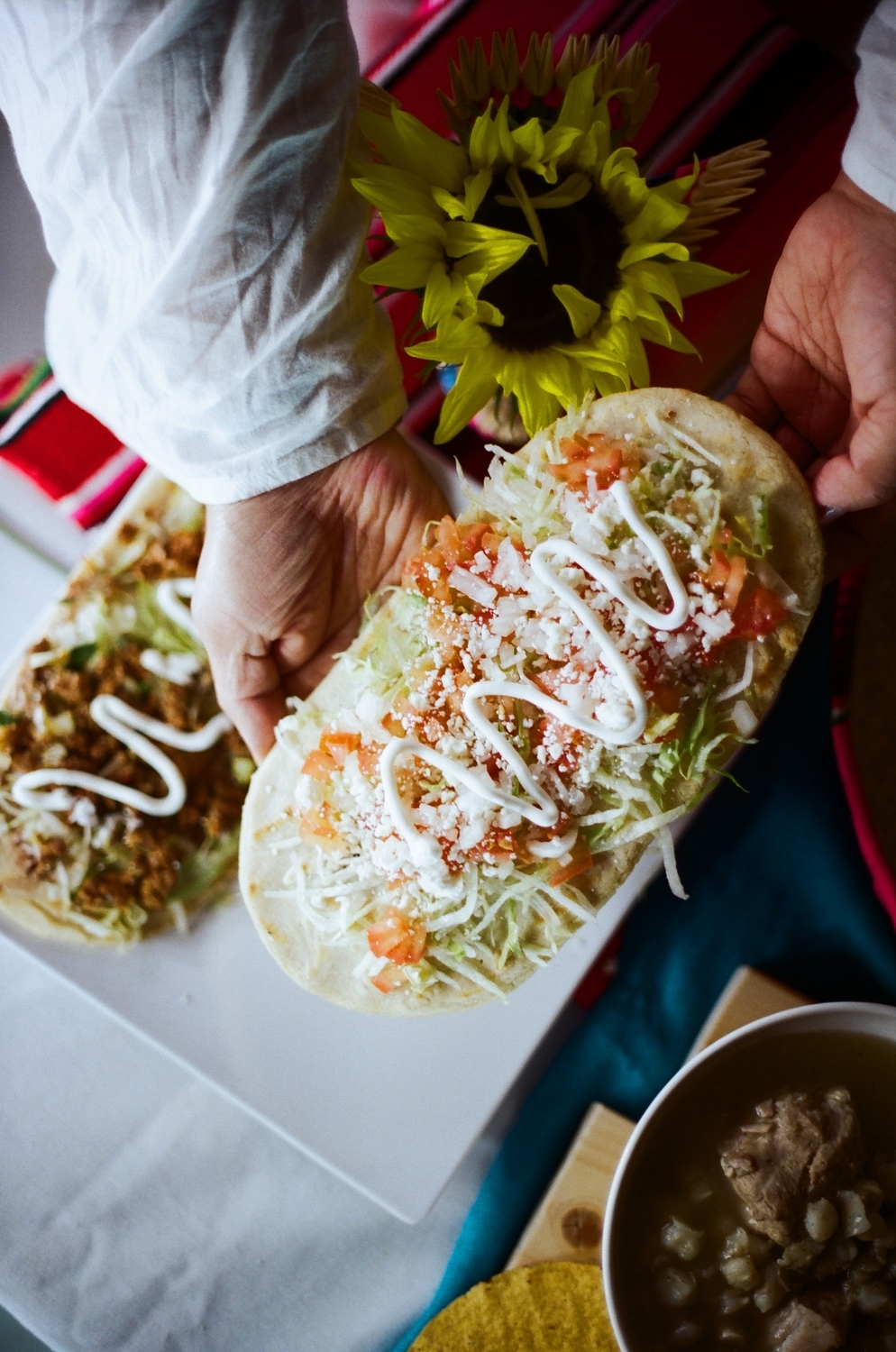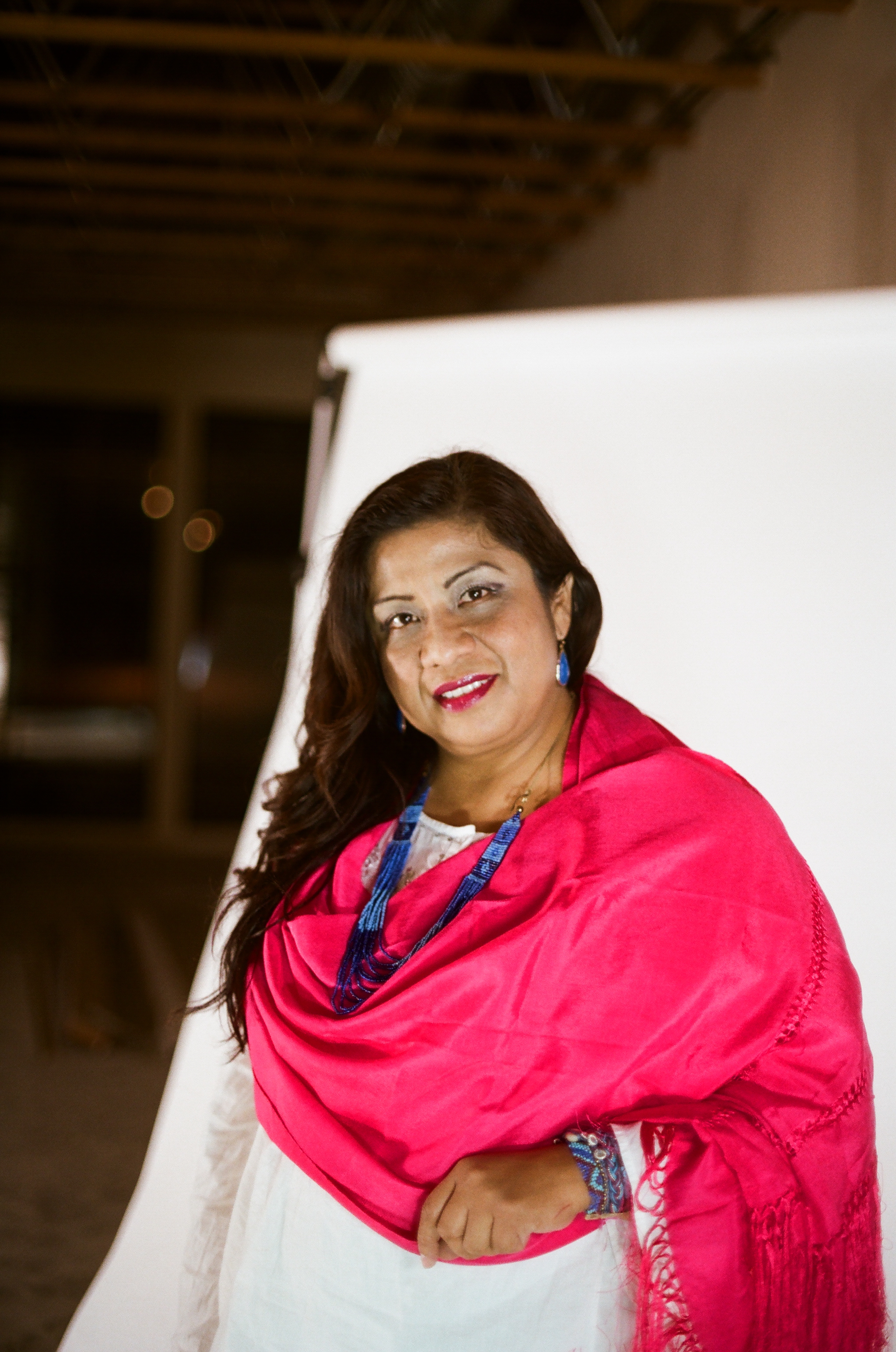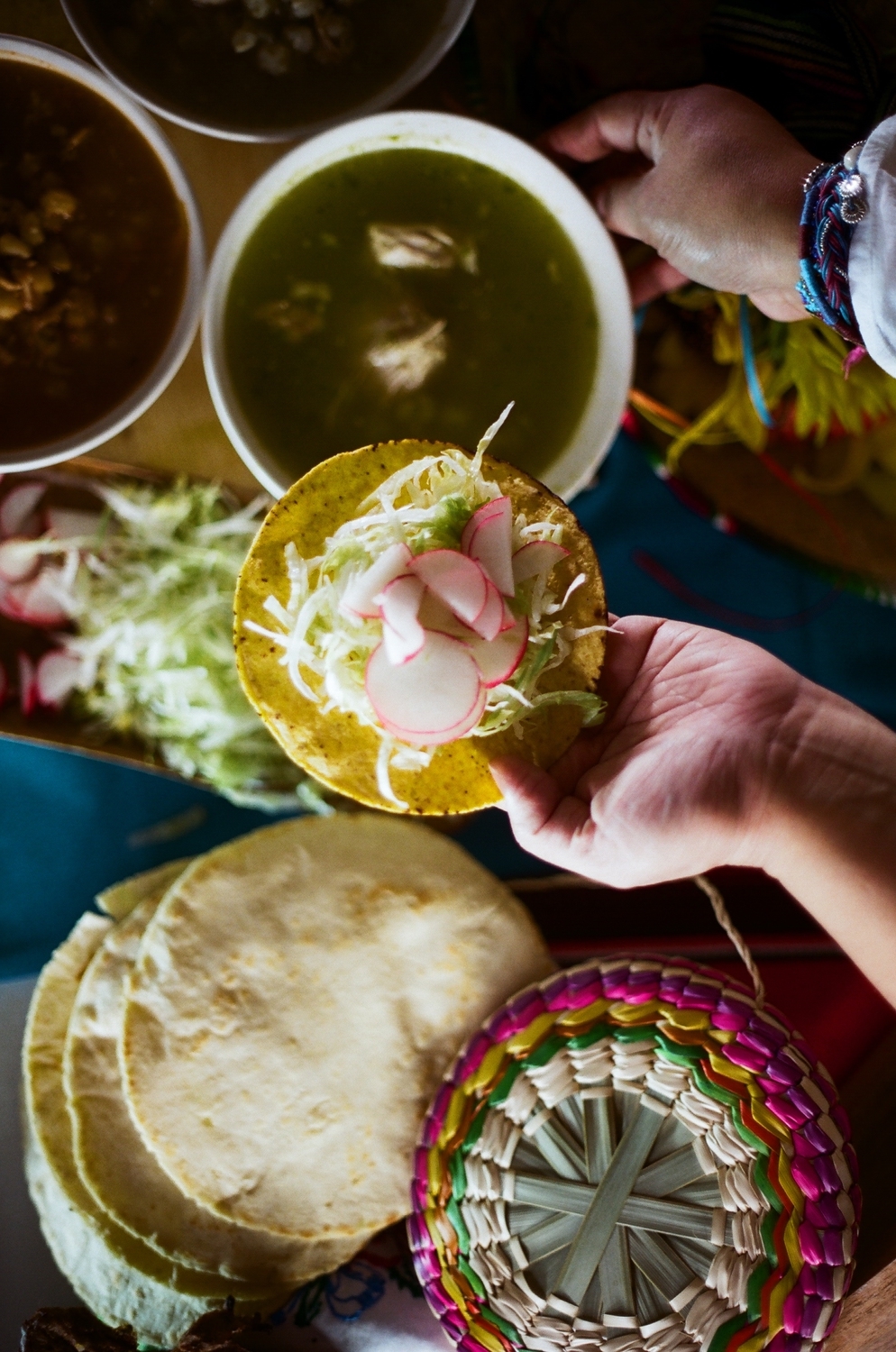 about
place of origin
→

SAN LUIS POTOSI, mÉxico
living in portland for
→

12 years
significance of name
→

las adelas is a reference to las adelitas, or soldaderas, who were female soldiers that fought alongside the men during the mexican revolution. their role in the struggle was essential. Las adelitas represent fierce power, bravery, and beauty.
likes about Portland
→

diversity, tolerance, friendly and cordial locals, reminding them of mÉxico
interests
→

spending time with their families, camping, enjoying nature
recommended dish
→

POSOLE, a traditional mexican hominy-based soup AND HUARACHES, an oblong-shaped fried masa patty topped with mexican flavors and salsas
goals for business
→

the main goal is to keep the mexican tradition alive by sharing its deep roots through food with portland. eventually, las adelas would like to open more locations.
sobre
ORIGINARIA DE →SAN LUIS POTOSí, MÉXICO
TIEMPO VIVIENDO EN PORTLAND→ 12 AÑOS
SIGNIFICADO DEL NOMBRE →LAS ADELAS ES UNA REFERENCIA A LAS ADELITAS, O SOLDADERAS, QUIENES LUCHARON JUNTO A SUS HOMBRES DURANTE LA REVOLUCIÓN MEXICANA. SU PAPEL EN LA LUCHA FUE ESENCIAL. LAS ADELITAS REPRESENTAN LA FUERZA TENAZ, EL VALOR, Y LA BELLEZA.
QUE LE GUSTA DE PORTLAND →SU DIVERSIDAD, SU TOLERANCIA, LA AMABILIDAD Y CORDIALIDAD DE SU GENTE, LO CUAL LE RECUERDA A MÉXICO.
PASA TIEMPO →DISFRUTAR CON SU FAMILIAS, IR DE CAMPAMENTO, DISFRUTAR LA NATURALEZA
PLATILLO QUE RECOMIENDA→ POZOLE Y HUARACHES. CON ESTOS PLATOS TRADICIONALES LO TRANSPORTAREMOS A USTED A MÉXICO
METAS PARA SU NEGOCIO → MANTENER VIVA LA TRADICIÓN MEXICANA COMPARTIENDO susRAÍCES CON PORTLAND. OFRECER SU productos tradicionales Y CONTAR CON VARIOS LOCALES EN EL FUTURO.
contact
As always, keep up to date with Las Adelas and all other Portland Mercado businesses: