mixteca
Mixteca, a family business striving to follow in the culinary footsteps of their ancestors, is led by chef Doña Paula Asuncion. originally from el Carmen Tuxtitlan, Oaxaca, México, The influence of the region's varied geography and indigenous cultures are reflected in the food. founded on staples such as corn, beans, chili peppers and many other fresh foods was born a culinary icon known as mole, and you must try it here! Mixteca's Mole is an exceptionally complex chili-based sauce, which combines techniques and ingredients that embody the cultural and culinary traditions of their mestizo heritage. Don't forget their mouth watering tamales, wonderful with or without mole.
meet the owner
Doña Paula began her journey as a young girl accompanying her father, a merchant, to the mercados of Oaxaca, México. She also began making tamales and mole as gifts for her neighbors, and loved it so much, she has been making them for friends, family and neighbors ever since. To support her family of six children in the U.S., Paula worked on farms or at fast food establishments until she joined Micro Mercantes business incubator in 2012, which helped her pursue her dream of starting a tamale business. Her ultimate goal is to have a business that allows her to pass her culinary heritage to her family and the community through her art and love for cooking.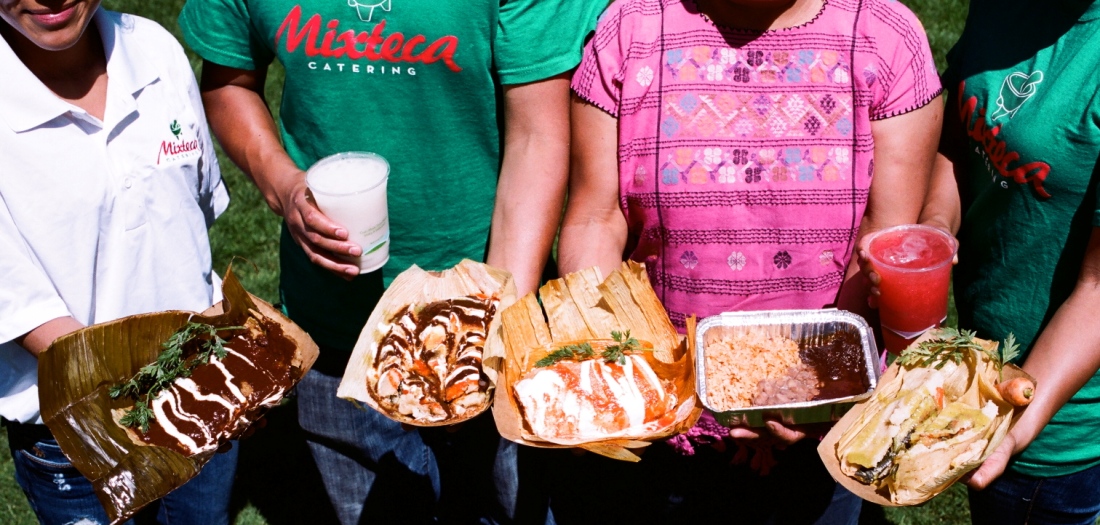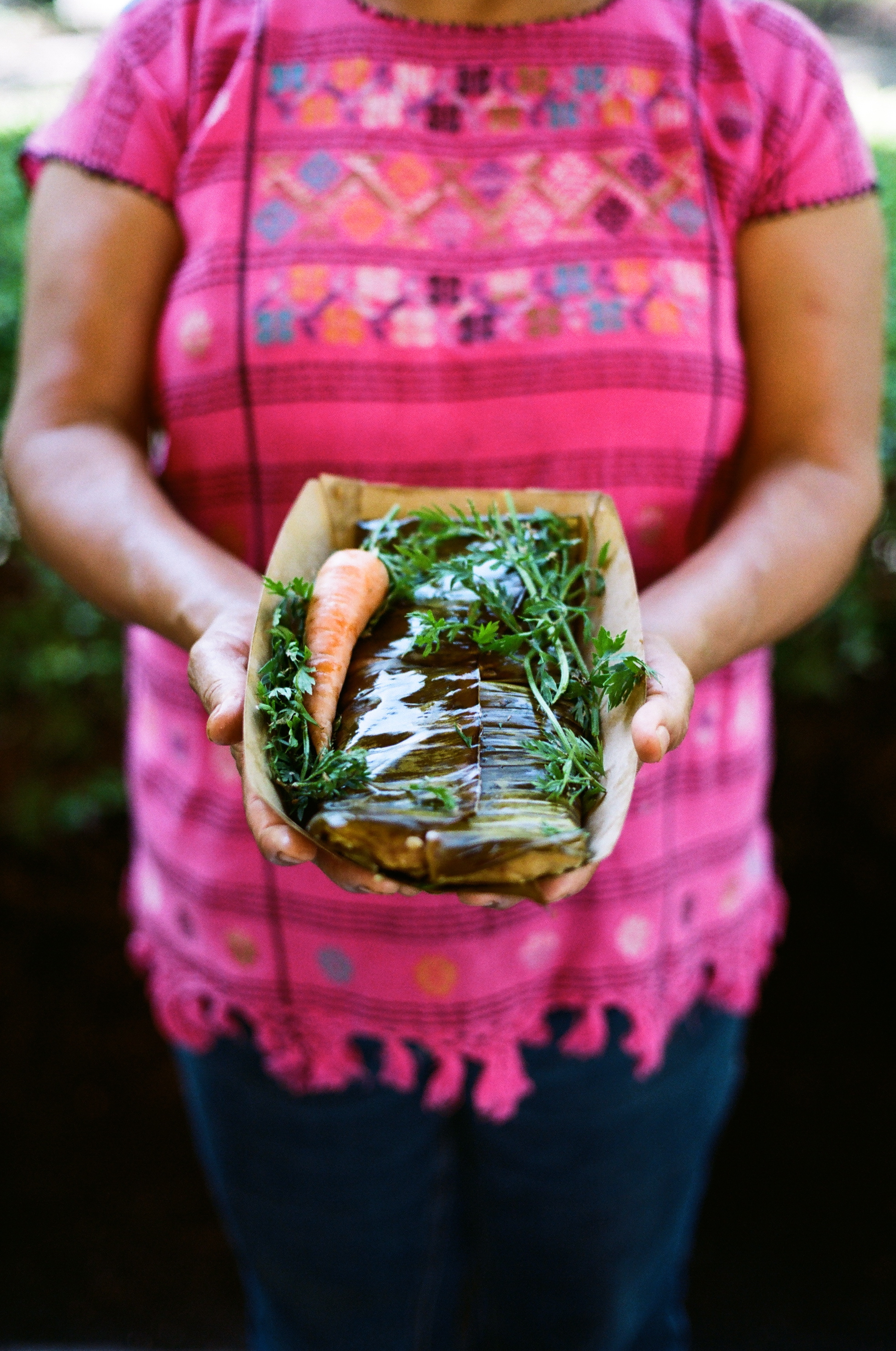 about
place of origin
→
el Carmen Tuxtitlan, Oaxaca, México,
time living in portland
→

25 years
on the menu
→

primarily traditional types of tamales and mole, also picaditas, enchiladas, salads, aguas frescas
on work with hacienda cdc
→

micro mercantes incubator taught them how to formalize their business and connected them with opportunities to sell their food in farmers markets and one day events. they are still offering catering www.mixtecapdx.com
greatest joy
→

working with the whole family -- from siblings to children and grandchildren -- everyone plays a role. there is much love and support, and because of this, they grow stronger as a family and business
goals for business
→

become the face of mole and tamales in portland, and to grow their food carts (they have 2!) into an established restaurant
sobre
LUGAR DE ORIGEN
→

EL CARMEN TUXTITLAN, Oaxaca, México,
Tiempo Viviendo en Portland
→

25 AÑOS
EN EL MENÚ
→

Principalmente Platos Tradicionales de tamales y también de picaditas, enchiladas, ensaladas, Aguas Frescas
TRABAJO CON HACIENDA CDC
→

La Incubadora de Negocios "Micro Mercantes INCUBADORA" les enseñó cómo formalizar su negocio y los conectó con oportunidades para vender su alimento en los mercados agrícolas de Portland
("Farmers Markets") y en eventos callejeros de Portland. Todavía están ofreciendo servicio de banquetes ("Catering") Véase a la página WWW.MIXTECAPDX.COM.
Mayor alegría
→

Trabajar en familia, incluyendo los hermanos, los niños, y hasta los nietos. Todos juegan un papel importante. Es una familia de mucho amor y apoyo mutuo, y por ende se hace el negocio muy fuerte.
Las Metas para su Negocio
→

Convertirse en el rostro de mole y tamales en Portland, y lograr que el negocio de su carrito crezca para llegar a ser un restaurante establecido
contact
PHONE
→
(503) 395-7022
As always, keep up to date with Mixteca Catering and all other Portland Mercado businesses: