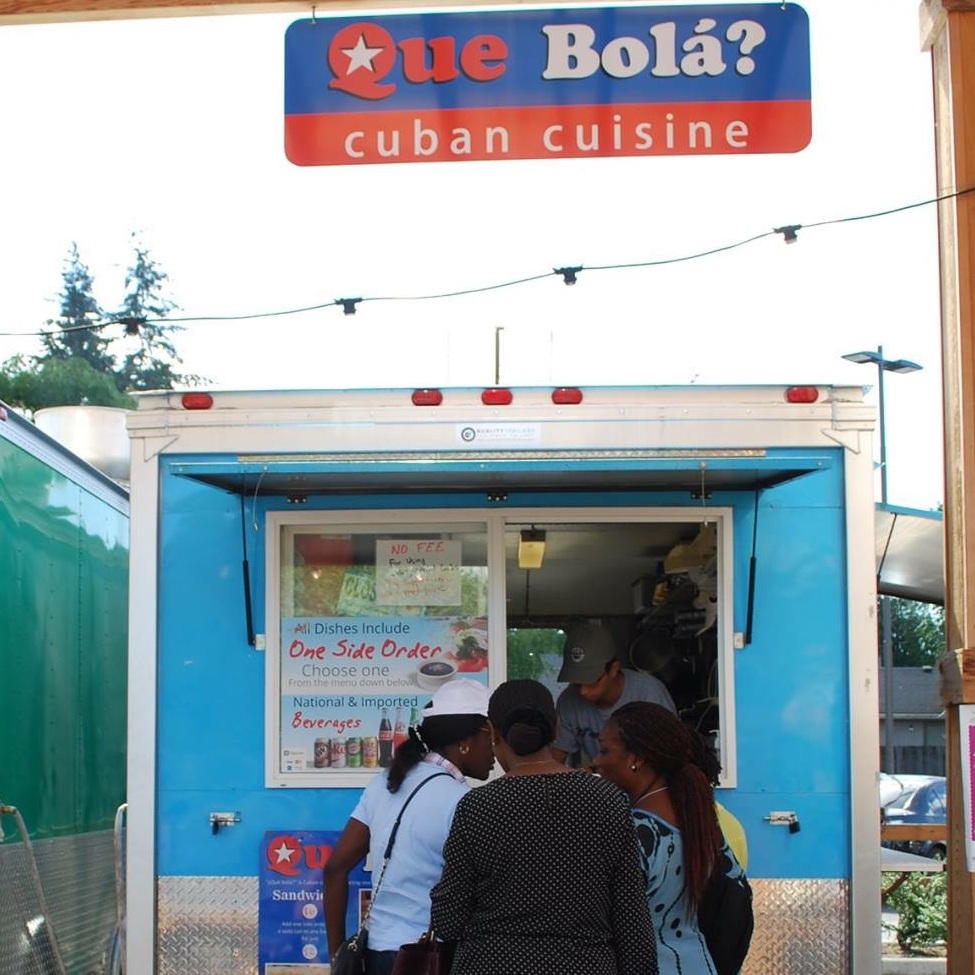 "From my home in Havana, Cuba to yours"
Que Bola?
En Que Bola! puedes disfrutar de la deliciosa cocina cubana y todos los sabores de la isla, este es el complemento perfecto para un invierno lluvioso de Portland y el verano cálido cuando se necesitan sabores refrescantes.

Tus favoritos ropa vieja & el cubano son hechos a la parrilla y también puede disfrutar otros platos nuevos como papas rellenas y parrillita.
Conoce a los Dueños
Frente a los desafíos económicos, el chef y propietario José Pérez vino a los Estados Unidos en busca de una vida mejor. Antes de llegar, fue a la escuela de cocina y se convirtió en jefe de cocina en México en un restaurante cubano. Después de algún tiempo, se mudó a Oregón, donde ahora vive con su familia.

Que Bola?
A delicious Cuban kitchen showcasing all of the island flavors, this is the perfect compliment to a rainy Portland winter and the warm summer when you need refreshing flavors.
Your favorites Ropa vieja & El Cubano are on the grill plus some new dishes like Papas Rellenas and Parrillita.
Meet The Owner
Facing economic challenges, chef and owner Jose Perez came to the United States in search of a better life. Prior to arriving, he went to culinary school and became a head chef in Mexico at a Cuban restaurant. After some time, he moved to Oregon where he now has a family.
País de Origen:
Habana, Cuba

Significado de Nombre:
En el pais de Cuba, "Que bola" significa "que tal?"
Especialidad de la Casa:
El sandwich Cubano: hecho con jamón, cerdo asado, queso suizo, pepinillos, y mostaza en pan Cubano.
Metas Para su Negocio:
Que el Mercado se convierta en un éxito como un centro Hispano, y Portland conozca la autentica gastronomía de Cuba.
Country of Origin:
Habana, Cuba

Significance of Name:
Que bola is a Cuban greeting term meaning "what's up?"

Favorite Dish:
El Cubano sandwich: made with ham, roasted pork, swiss cheese, pickles, and mustard on grilled Cuban bread.

Goals for Business:
That the Mercado becomes successful as a Hispanic center and Portland will get to know the authentic gastronomy of Cuba